Stainless steel appliances , new countertops, a custom backsplash. If you dream of a pinterest-worthy kitchen, you're not alone. In fact, 10.2 million people renovated their kitchens last year alone, making it one of the most sought after renovations by homeowners. 
And, while a kitchen remodel is one of the priciest renovations you can make to your home, It also offers quite a big return on investment in the form of increased home value; about a 53% – 70% return on investment (ROI), to be exact. 
But just because you want to update your kitchen doesn't mean you need to undergo a full remodel (or have to shell out a full year's salary). Whether you're looking to sell and want to increase your home's value, or are just hoping to update your kitchen without having to call in the pros, there are easy kitchen projects you can do on your own to increase your home's value – while spending $3,000 or less.  
ROI-Driven Renovations
When it comes to updating your kitchen, stick with the inexpensive upgrades that will provide the biggest return for your money invested. This means updates that will brighten up your space, add organization, and enhance the overall design.
Update – Don't Replace – Your Cabinets
Unless your kitchen cabinets are falling apart, simple DIY updates can suffice, and will brighten up the look of any kitchen. Updates include swapping out cabinet hardware and drawer pulls for more modern designs, sanding and restaining, and even adding a fresh coat of paint can give your kitchen the quick facelift it needs.
Install New Countertops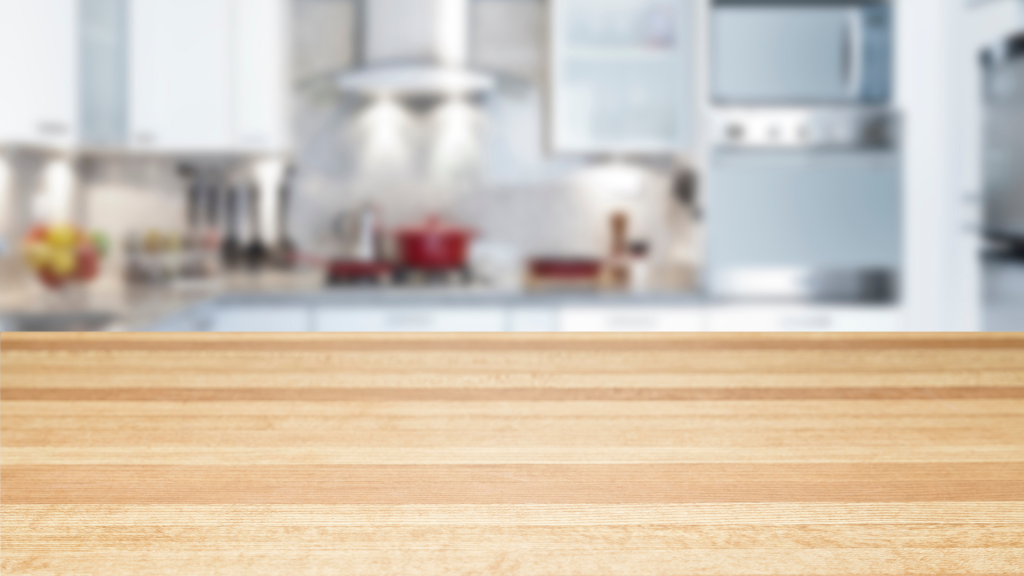 If your counters could use some love, replacing them can bring new life to the space without putting a major dent in your wallet. According to HomeAdvisor, the average new countertop installation costs homeowners about $2600 (keep in mind this ranges depending on the style and finish you desire). 
To stay under the $3,000 budget, opt for lower-cost materials like a butcher block, ceramic, laminate, or Corian. 
Redo Your Backsplash
Add some personality and style to your kitchen by updating your backsplash. For low-budget options, consider peel-and-stick backsplashes, which provide a great, cost-effective solution (around $50, depending on the style you choose).  
Level Up Your Lighting
The right lighting can increase your home's value by 1% – 3%. If you don't want to shell out the dough to upgrade to recessed lighting, you can still modernize and brighten up your space by swapping out your lighting fixtures and light switches, as well as the electrical plates. 
Pro Tip: For added DIY-ambiance, consider taping up under-cabinet LED light strips to highlight your new backsplash.
Freshen Up the Flooring
Newly installed flooring provides homeowners with up to 80% ROI (return on investment), and can even boost the sales price of your home as much as 2.5%.
Vinyl, Linoleum and even tile floors can make an old kitchen look brand new. Laying new flooring will cost you about $3 – $20 per square foot, giving you plenty of options to freshen up your flooring while on a budget. 
Paint
Painting your kitchen can cost less than $100, and offers over 100% ROI on the project in terms of home value. 
Transform the look of your kitchen in less than a day with a fresh coat of paint, just be sure to stick to home value-boosting neutral colors, like "greige" (a combination of gray and beige), and stay away from darker, bolder colors as to not deter potential buyers who don't like the color choice. 
When it comes to updating your space, a small project here and there can have a major impact. Stick to these ROI-driven upgrades to guarantee a boost in home value without having to take out a second mortgage to fund it.